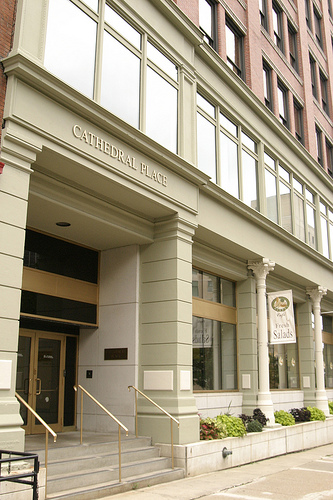 Serving all of Western New York
The office of Tronolone & Surgalla, P.C. is proud to serve the entire Buffalo, NY area. Located along the shores of Lake Erie, Buffalo, NY is a mid-size city home to 250,000 residents, making it the second largest in the state. The birth of the city really started with the completion of the Erie Canal in 1825. Buffalo was chosen as the final destination of the canal over the neighboring city of Black Rock and was able to grow into one of the largest inland ports in the world at the time. Immigrants from all over Europe flooded into the area in search of manufacturing jobs, especially in the steel industry. However, like many other Rust Belt cities, urbanization and globalization during the 1960s caused jobs to move to the south and overseas destroying the local economy.
Today, Buffalo, NY has gone through a revitalization focusing on improving the waterfront, attracting businesses through incentives, and young professionals with cheap housing. With festivals happening year-round, plenty of places to enjoy nature and the waterfront, and plenty of places to go out and eat, Buffalo, NY is a great place to raise a family.
Your Local Divorce Attorney
While many families love living in Buffalo, sometimes things don't always work out between people, and divorce seems like the only option. If you find yourself in this situation, please feel free to contact our divorce attorneys at Tronolone & Surgalla, P.C. We can review your case and help settle your disputes in family court. In addition to custody law, we can also provide estate planning, criminal law, DWI cases, and more. Please give us a call for more information and to schedule a consultation.