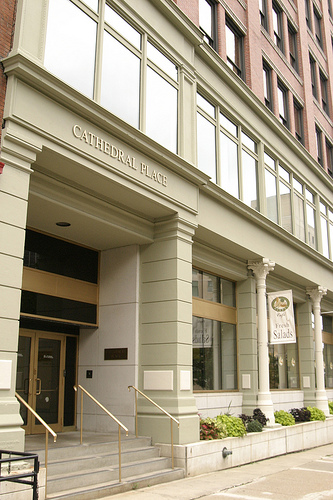 Family & Matrimonial Lawyer in the Greater Buffalo, NY Area
Marriage is not something you should take lightly. There are important elements to take care of before you say, "I do", and hard decisions to make if it doesn't work out. At Tronolone & Surgalla, P.C. we help couples and families with their family law and matrimonial law needs or issues. We can help you and your soon-to-be spouse put together prenuptial agreements that address many different issues such as, each other's right to control property, distribution of assets and debts during the marriage, clarifying financial rights, and other matters.
It takes hard work, commitment, and loyalty to keep any marriage together. However, some marriages don't work out for many different reasons. That's where we step in. We help individuals file for divorce, with name changes, and with guardianship of the children. We also extend our services to family law matters, including paternity and child custody, termination of parental rights, adoption, juvenile matters, and much more!
Divorce
We know that divorce isn't something that many couples like to talk about, let alone even think about, but sometimes, it's the only answer.
The dissolution of a marriage is almost always an unhappy event, at the very least marked by disappointment and the loss of dreams and expectations. In addition, there are usually many legal, financial, parental, emotional, and practical aspects that require changes in responsibilities and routines, and it can take people years to regain equilibrium. Nevertheless, divorce serves an important function in legally and emotionally freeing people to form a more stable relationship.
If you are considering filing for a divorce in the Buffalo, NY area, trust our divorce and family law attorneys here at Tronolone & Surgalla, PC. Our team can help you get through the process of a divorce and help you to get the most favorable outcome possible for all involved.
Guardianships
Guardianship is often over a child or an individual who has become incapacitated through age or disability.
Generally, minors are protected and cared for by their parents, but in some situations, guardians might be appointed because the minor has inherited assets, or the individual no longer has a parent qualified to make legal decisions on his or her behalf. In many cases, a guardian is appointed by either the family or by the court.
Guardians can make decisions such as where to live, where to send a child to school and more. In most cases, legal guardians of minors have legal and physical custody of the child, so they would have to fulfill the duties appointed to them in the same way as a parent does.
Learn what to expect in Family Court here.
When it comes to family law, why leave anything to chance? It's imperative that you consult with certified attorneys to ensure a positive legal outcome. Fortunately, the team at Tronolone & Surgalla, P.C. has been at it for years, offering compassionate assistance at highly competitive rates. We understand the emotional nature of family law, and will provide clearheaded counsel to ensure your ultimate satisfaction.
If you're interested in scheduling a preliminary consultation with our certified attorneys, don't waste another moment. Contact Tronolone & Surgalla, P.C. today. Whether you're going through a divorce or fighting for guardianship, time is of the essence. Keeping this in mind, we'll work tirelessly to develop a strong courtroom strategy. All you have to do is reach out to one of our friendly representatives to request assistance.