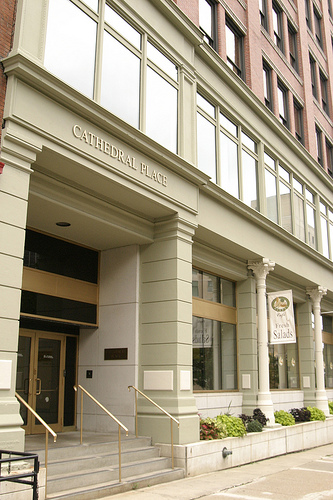 Medicaid Attorney Serving the Greater

Buffalo, NY

Area!
Medical care is expensive. Luckily, Medicaid is available to people who can't afford essential medical costs such as nursing home care, family planning services, prenatal care, and emergency medical care.
Finding out if you qualify for Medicaid in the first place is complicated. Teaming up with an experienced law firm, like Tronolone & Surgalla, P.C., works to your advantage. The Medicaid application process is tricky. The rules and requirements are difficult to understand, and there are several steps involved. We can easily find out if you're eligible. If you are, we can help you complete the application, so you can receive the benefits you need.
What is Medicaid?
Medicaid is a federal and state program that helps with medical costs for people with limited income and resources. Medicaid also offers benefits not normally covered by Medicare including nursing home care and personal care services. You may qualify for free or low-cost care through Medicaid based on income and family size. In all states, Medicaid provides health coverage for some low-income people, families, and children, pregnant women, the elderly, and people with disabilities.
Why You Should Use a Lawyer for Medicaid Planning
It's not uncommon for seniors and their families to skip hiring a Medicaid attorney when planning for long term care and applying for Medicaid because they are afraid of how much it would cost. Hiring a Medicaid attorney such as those at Tronolone & Surgalla is a good idea because we can help you save money in the long run and help make sure you are getting the best care for yourself or for your loved one.
Medicaid attorneys have no conflict of interest when it comes to Medicaid. When nursing homes refer the families of residents to non-lawyers to assist in preparing the Medicaid application, the preparer has dual loyalties, both to the facility that provides the referrals and to the client applying for benefits.
Our team here at Tronolone & Surgalla has the depth and breadth of experience and expertise to advise clients on what Medicaid is and how to navigate the application process. We are dedicated to making sure you or your loved one receives the best care through Medicaid as possible. Less experienced advisers, however well-intentioned, can't know what they don't know.
Trust our legal team that we have the knowledge and experience with helping individuals with Medicaid and call our team today!
Qualifying for Medicaid is not simply a matter of filing an application. The process is much more involved. Our legal team has your best interests in mind, and our goal is to get you the best possible financial result. If you're looking for a reputable Medicaid attorney in Buffalo, NY, call Tronolone & Surgalla, P.C. and schedule a consultation.