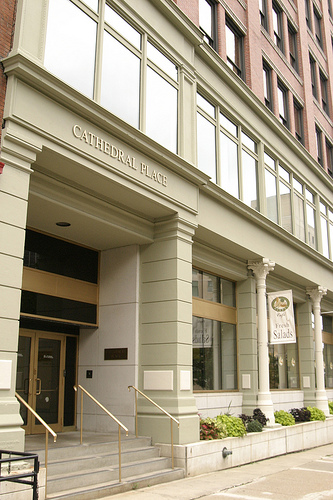 Practice Areas Include
Criminal Law
When it comes to facing down criminal charges, don't go it alone. Our criminal law attorneys have the knowledge to help you fight those charges every step of the way. Depending on the circumstances of your case, we can argue for a lesser sentence, work to clear your name in court, or even try to have the charges reduced or dropped.
Estate Planning & Probate Administration
It is our mission to make sure that your family does not have to deal with the aftermath of poor estate planning, so your family doesn't see any issues. When you need an attorney to assist with estate planning in the Buffalo, NY area, we can assist with everything from wills, trusts, power of attorney, guardianships, probate and administration and more. Tronolone & Surgalla, P.C. is only a call away!


Family & Matrimonial Law
Dealing with divorce and family law as well as family court can be difficult. Going through a divorce is a very emotional process, but the divorce attorneys at Tronolone & Surgalla, P.C. are here to help guide you through this often difficult time. It is important that you protect your rights no matter what emotional stress you may be feeling. Whether you are trying to resolve matters peacefully or the situation has become contentious, you need an experienced divorce attorney on your side. You can count on Tronolone & Surgalla, P.C. to help you with your family legal matters of any kind!
Guardianships

Guardianship is often over a child or an individual who has become incapacitated through age or disability.
Generally, minors are protected and cared for by their parents, but in some situations, guardians might be appointed because the minor has inherited assets, or the individual no longer has a parent qualified to make legal decisions on his or her behalf. In many cases, a guardian is appointed by either the family or by the court.
Guardians can make decisions such as where to live, where to send a child to school and more. In most cases, legal guardians of minors have legal and physical custody of the child, so they would have to fulfill the duties appointed to them in the same way as a parent does.
Tronolone & Surgalla PC can help you sort out all the legalities of guardianships if you are in the Buffalo, NY area. Give us a call today to learn more about how we can help!
Real Estate Law
When dealing with property issues, things can get confusing. Laws can vary depending on the city, county and state and should be handled by a professional who knows real estate law. Real estate law can involve a variety of topics including zoning issues, environmental hazards, buying a home, foreclosures, lease agreements and more. Tronolone & Surgalla, P.C. can help with all your real estate law questions in Buffalo, NY and the surrounding areas. Call for more information and to get started today.
If you ever need legal assistance in the Buffalo, NY area, or have a question about other legal services we might be able to provide you, give us a call today!